OIC Biographies
Henry Schwartz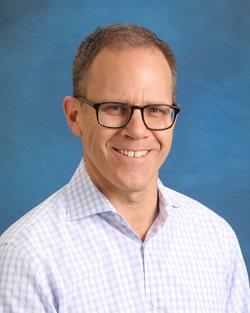 Henry Schwartz is Senior Director, Head of Product Intelligence at Cboe Global Markets, Inc.(Cboe). Based in New York, Schwartz joined Cboe in June 2020 as part of the company's acquisition of Trade Alert, which Schwartz co-founded after nearly 15 years in the industry.
In his role at Cboe, Schwartz facilitates ongoing innovation and evolution of the data-driven tools and services provided by Cboe Information Solutions to a wide range of market participants. Schwartz and his team strive to combine the best technology with extensive market expertise to help investors make more informed trading decisions, delivering real-time flow analysis via Cboe OptionAlert and through comprehensive platforms like Cboe Livevol Pro and Cboe Silexx.
Henry got his start on the Cboe floor as a runner for the Hull Group in the early 1990s which led to market-making roles in New York, Frankfurt, and Paris, followed by index trading positions at Salomon Brothers and Bear Stearns.
Before founding Trade Alert in 2005, Schwartz ran electronic option market making and traded institutional flow and at Bank of America, where he saw a need for new tools as a result of increasing automation and fragmentation. His experience led him to found Trade Alert, which provides instant market information through tools and analytics for traders and portfolio managers.
Schwartz holds a Bachelor of Arts in Economics from University of California San Diego and an MBA from New York University's Leonard N. Stern School of Business.