OIC Biographies
Ken Keating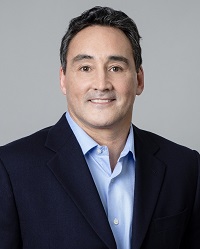 Ken Keating is Principal, Investor Education at OCC and is a certified instructor for The Options Industry Council. He has been trading and analyzing options for over 25 years.
Ken began his 25-year trading career at Group One Trading in 1993 on the floor of the PSE (Pacific Coast Stock Exchange) and later transitioned to the floor of the CBOE (Chicago Board Options Exchange). He has held positions as a floor market maker, floor specialist, risk manager, and off floor prop-trader. He later worked for Peak6 Capital Management as an options portfolio manager as well as trading for himself as a self-backed sole proprietor at Sumo Capital.
After a successful trading career Ken transitioned to Oxford Intelligence Partners, analyzing equity and derivative flows for publicly listed companies. Oxford later merged with Q4 Inc, a privately held SAAS company providing data analytics for Investor Relations professionals.
Ken holds a BA in Economics from Golden Gate University in San Francisco.