Articles and Updates
The Options Industry Council (OIC) Receives 2023 Benzinga Fintech 'Educational Excellence' Award
OCC (The Options Clearing Corporation) / The Options Industry Council (OIC) was named to the Benzinga Global Fintech Listmakers and selected as winner of the "Educational Excellence" award.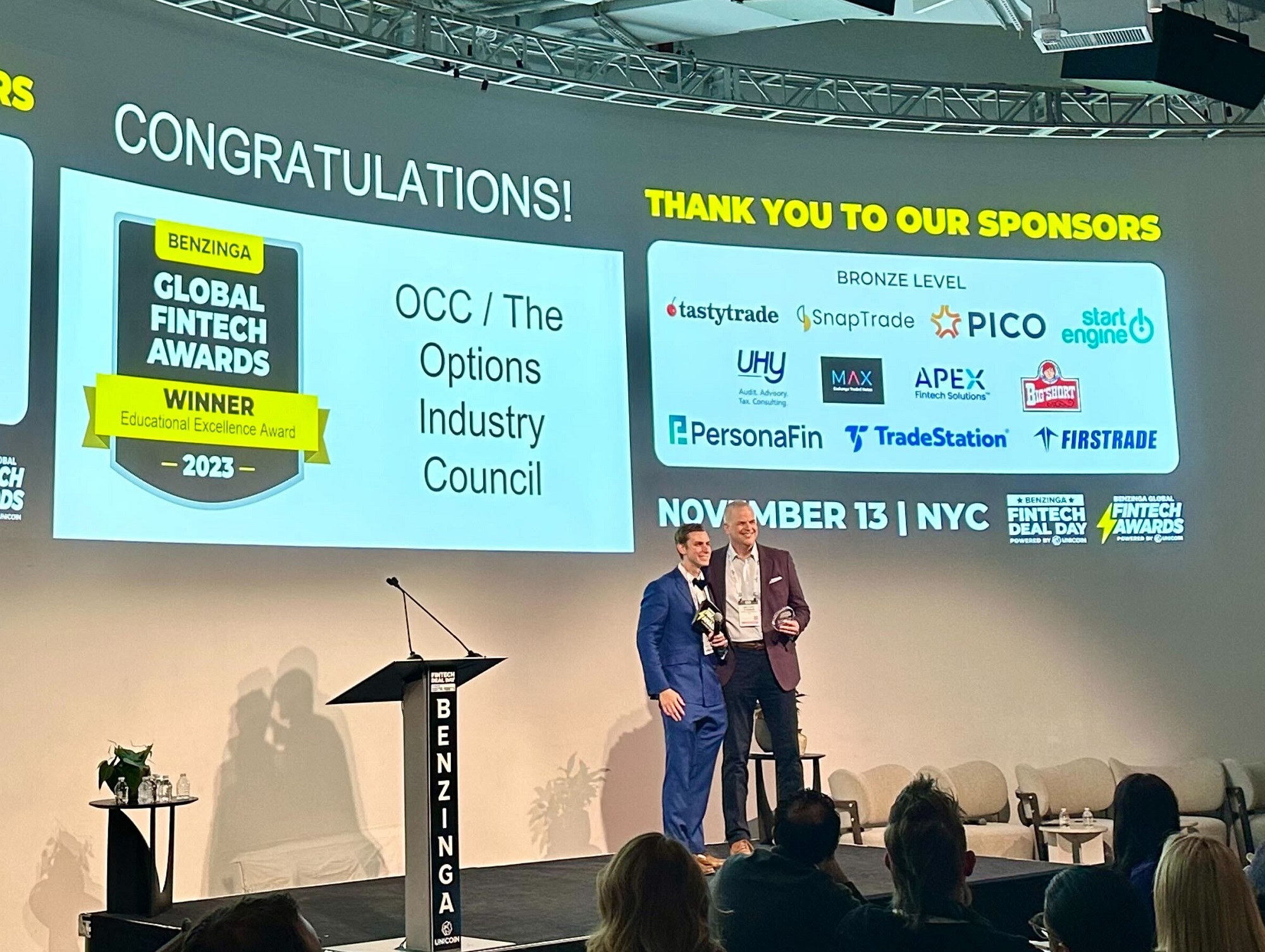 The Benzinga Global Fintech Awards recognize and awards innovators that create positive and diverse changes in the financial services space. From deeply established companies, to the newest startups, this group is impacting sectors like payments, banking, investing, technology and financial literacy.

"We're recognizing the companies that will define the future of our financial lives," says Benzinga CEO Jason Raznick.

OCC/ The Options Industry Council was recognized as a Listmaker in the fintech space by Benzinga for their continued dedication to providing engaging and innovative options education on the benefits and risks of exchange-listed equity options.

An industry resource provided by OCC, the world's largest equity derivatives clearing organization, OIC provides high quality, free options education content to investors. For more than 30 years, OIC has demonstrated its commitment to educating market participants through its engaging programming, including self-paced option courses, bi-monthly webinars, monthly podcasts, and a variety of other resources created by a dedicated team of educators.

"OCC's Investor Education team is truly committed to providing an unparalleled learning experience for options market participants. This acknowledgement reaffirms our mission and inspires our continued efforts in shaping a more knowledgeable and resilient financial community," says Ed Modla, Executive Director, Investor Education at OCC.

Congratulations to all award nominees and recipients!

See the full list of 2023 winners.